Traveling is one source of joy, inner peace and self-discoveries for many of us. So here at Conektome, we have decided to interview some people who have been to many places to give us some ideas on how their travels have made such a huge impact on their lives.
And so it is with such pleasure that we present to you Mr. Jaypee Limueco for the second installment of our Travel Blog Series.
Jaypee is a full-time Ph.D. in Physics Education student at the De La Salle University in Manila, Philippines. Here's our interesting interview with him as we hope that you find some tips and pieces of advice from him for your future travels:
Let's start with general questions first. Would you consider traveling an important part of a person's life? If yes, why?
For me, traveling is a way for us to see what's beyond our comfort zone. It widens our perspective on different things. One may realize that life has a different face apart from what we used to know through exposure to different atmosphere, other cultures and new people. For me, traveling is not trying to escape from reality. It is adding colors and great stories in our reality. Traveling is also a way to attain work-life balance. Therefore, I believe that traveling is an important part of our lives. We are not always as young and as energetic as we are now. Let's make the most out of life while we still can.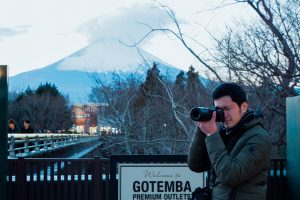 How would you describe your travel experiences so far?
Honestly, I was once a homebody. I used to spend my free days at home, watching TV, surfing the net, doing some artworks, among others. I used to perceive traveling as a waste of money and energy. But I got to travel sometimes. However, most of those travels were work-related. Year 2016, I had a chance to travel alone, abroad (Hong Kong). That experience changed my perspective entirely. Feeling satisfied, I started to realize how good it is to go out of my cave (lol). With that realization, I tried pushing myself to save some money and go to places I've never been to. I started planning local and international travels alone or with my friends. Just recently, I explored Japan and the northern part of the Philippines. I can say that those are some of the most carefree days of my life. All I have to think is where to go next. The feeling of freedom brought to me by traveling makes me want to do it again and again.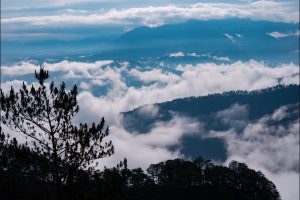 What type of travel holidays would you prefer? Adventure, relaxation, etc? Alone or with companion or companions? And why?
Adventure with friends is good, but travel for relaxation is better. I'm not into travels that involve mountain hiking (though I've been to some "beginner" level hikes, I realized that I'm not really into it), extreme rides and other energy-draining activities. I love seeing beautiful landscapes and historical places, and discovering other cultures. I would rather sit and relax along the beach watching the waves coming or lie on the sand looking at the stars with some music than do tiring water activities. People say that it's too boring, but I enjoy better that way. But again, I will be very willing to do some adventures if my friends want to. I don't want to spoil what is supposed to be a fun trip. I enjoy traveling with family and friends, but traveling alone is a more beautiful story. For me traveling on my own gives me more time taking care of myself, reflecting on lots of things, meeting new people, and doing things that I can't do with my family and friends around (lol). I think, traveling alone gives me more confidence. Knowing that I can deal with new and strange things on my own means I can survive any other struggles in life.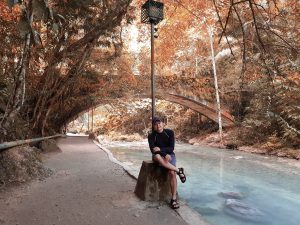 What would be your advice to newbies who have limited budget yet still wish to travel?
Staying at dormitories or hostels will not only save your pockets, but it will also give you an opportunity to meet new people. I don't usually book sale tickets since it requires me to book immediately. I am not that impulsive and I don't like planning travels which are still several months ahead. However, it is a good option if they really want to save. They just have to make sure they're really free on those dates, or else they will end up wasting their money on unused tickets (which happened to me).
What are the DOs and DON'Ts in traveling for you?
DOs-Plan ahead. Be flexible. Expect that your plan will be changed when you are already there. Download a map of the place. This will save you from being lost Always bring a powerbank. This is very helpful especially when you are in an unfamiliar place and you have to keep your phone on. Always check on your schedule (especially flights and other bookings). Talk with the locals. Be mindful of your belongings. Take pictures but don't forget to enjoy and appreciate the place. Taste their food. (I fail at this sometimes and I always end up regretting). Buy something as a memorabilia. Seize the moment.
Don'ts– Don't be late (especially before the flights). Tickets are so expensive when booked on the spot. Don't mess with the locals. Don't bring too much. Travel light. Don't ruin the day of the people with you (friends or family). They are supposed to enjoy and not deal with your rants or other personal issues. If your travel is for leisure, don't bring work-related stuffs. Don't be too complacent, especially when it's your first time in the place.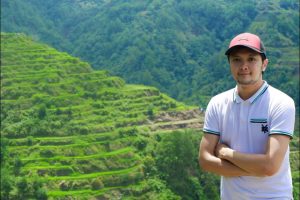 Let's be specific this time. What's your most favorite place in the country? What makes it stand out for you? And what's the best thing you've experienced in this place?
To be honest, it's really hard to answer this one. Haha. I can't say any specific place since all of the places I've visited are unique in terms of beauty. And it's really hard to choose since they are all special on their own.  If I am going to choose my favorite place, it is based on what I felt rather than what I saw. My favorite local travel experience is when I visited the northern part of PH alone. It was a six-day travel to Banaue, Sagada, Baguio, Vigan and La Union. It was memorable since it is my first ever solo local travel experience. I met different people, got to mingle with the locals, and most importantly, got to know myself more. I never had any stressful experience during that travel. Since I am traveling alone and I opted to DIY, I don't have to rush or follow any schedule. Just pure relaxation.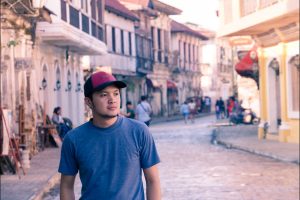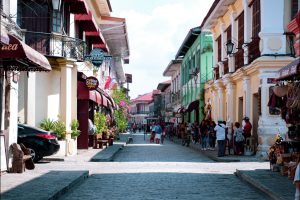 Any other lessons or stories you wish to share with us about your travels?
Being in those places gave me a wide variety of experiences (from relaxation, adventure, history, culture, beach, mountains, cold and hot climate, food, night life… name it.. ) I really enjoyed those places, but it made me realize one thing. After all, there's no place like home. My bed is still the best place to rest my tired body and soul. (lol)