Baler, the capital of Aurora Province in the Philippines, is a surfer's paradise that doesn't hurt the pocket. Well, that is, if you're really saving for your travel goals.
Why should you visit Baler?
If you're tired of the heavy traffic in Manila and nearby regions in the Philippines, you'd definitely try visiting a serene, simple yet exciting place such as Baler.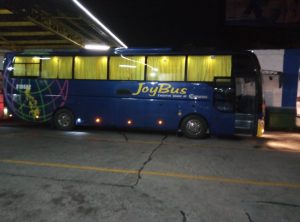 First of all, it is easy to visit. If you're from Manila, you just have to buy your ticket online should you wish to travel via JoyBus Deluxe, the most convenient means of public transportation from Manila or Quezon City to Baler, Aurora. It will only take you about 5 to 6 hours' travel since it's a non-stop bus, while regular air conditioned buses can take about 7 to 8 hours, considering the phenomenal traffic in Manila and Quezon City!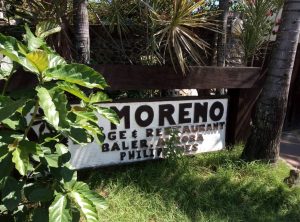 There are lots of affordable accommodations in Baler, but one of the nearest in the bus terminal is the Moreno Lodge. Its location is accessible to the local market, restaurants, souvenir shops, Sabang Beach, Municipal Hall, Museo de Baler, Doña Aurora Quezon House, and so much more!
Where should you go when you're in Baler?
There are so many beautiful places to see when you're in Aurora Province. But here are the most recommended areas:
Ampere and Diguisit Beaches, Dipaculao, Aurora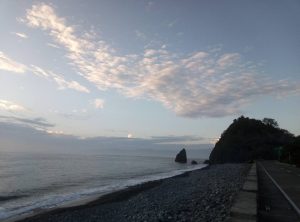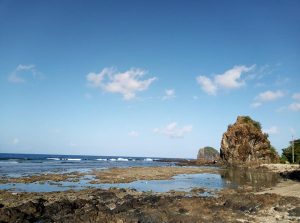 Ampere Beach, Dipaculao, Aurora offers you the majestic view of the Pacific horizon. It's one of the best places to watch the sun rise. So you'd better travel as early as 4:30 in the morning if you're not near the place.
Diguisit Beach, on the other hand, is not your usual beach where you can enjoy walking on the sand. Its appeal is on its beautiful rock formations.
Ditumabo Falls, San Luis, Aurora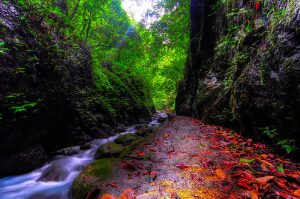 Better known as the Mother Falls because of its breathtaking beauty, it's one of the most visited places in Aurora Province.  You'll have an unforgettable experience as you trek for about an hour, crossing rivers and rocky or slippery trails. But the experience will be worth it!
Sabang Beach, Baler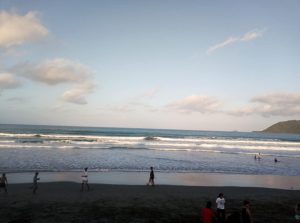 You can't miss Sabang Beach, it's just near almost every place when you've reached Baler. It's for public use, and you can just enjoy staring at its tranquil beauty. But then, it's a surfer's dream location. There are guides to help you learn how to surf and the waves are almost perfect for first-time learners.
Ermita Hill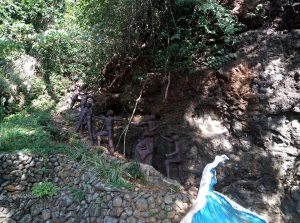 Ermita Hill has a special meaning to the people of Baler. Its history will remain unforgettable in the hearts of its people.
In 1735, the whole town of Baler was engulfed by sea water or "tsunami." Though lots of people surmise that what happened was more of a storm surge than a tsunami since no earthquake took place that time, the story of how its few survivors fled for safety on this hill will definitely live on from generation to generation.
Balete Ecopark, Maria Aurora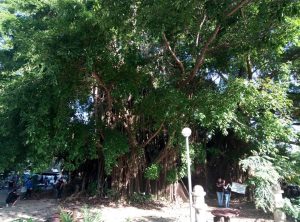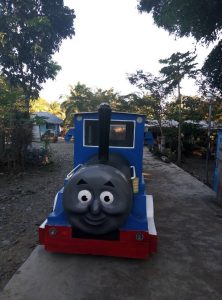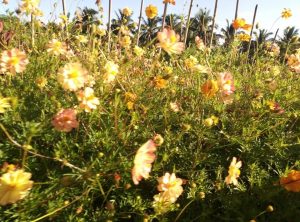 Your visit to Baler won't be complete if you don't visit the Balete Ecopark in Maria Aurora. This biggest tree in Asia is 600 years old!
Then an additional attraction to this ecopark is the train ride around the "Hardin sa Balete" where you can have selfie and groufie shots in the small but beautiful garden.
The Museo de Baler, Doña Aurora Quezon House, and Baler Catholic Church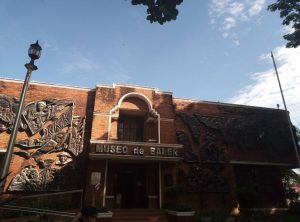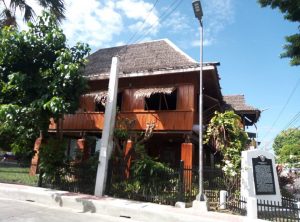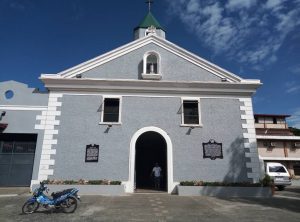 Baler is rich in history that you will definitely visit the Museo de Baler and The Aurora Aragon-Quezon House, for a very affordable fee that's already inclusive of both places. Likewise, the Baler Catholic Church is also a must-see place because of its huge role in the history of the Philippines. It was the major site in the siege of Baler during the years 1898 to 1899.
Want to know more about the historical heritage and scenic places of this place in Central Luzon?
Well, it's high time you go to Baler and be filled with peace and happiness, as if you've visited a home away from home.