To travel means to have so much fun and to fully enjoy life! Especially during the Dry Season in Southeast Asia where the heat can get as high as 51 degrees Celsius! For sure with this kind of heat index you'll just wish to de-stress and frolic on a beach with friends, family or special someone!
Or you might also want to go to places you've never been, and fulfill your travel goals.
But can it be possible even with limited budget? And just where can be the best ones out of the many travel destinations to choose from?!
Well, you might need some tips and advice on this, so here at Conektome, we decided to interview some people for our Travel Blog Series.
They have traveled far and wide, have experienced the thrill and excitement, and even the trials of unforgettable journeys. After reading this, you'll just might find yourself in a hurry to plan your itinerary and book your travel!
To begin this blog series, we present Mr. Eddie Neil Bartolay, a Science teacher in a prestigious school in Metro Manila, Philippines, and a travel enthusiast. He will to tell you about his trips and to advise you about many things when you're traveling.
Would you consider traveling an important part of a person's life? If yes, why?
Traveling is important because it gives us new perspective in life. It makes us feel that there's more to life than our usual day-to-day routines and it opens one's eyes to the real world. Personally, traveling keeps me motivated to work because I know that if I'd be able to accomplish my deliverables, I'd be able to travel and enjoy. Traveling is my reward for myself after the stressful work loads.
How would you describe your travel experiences so far?
My travel experiences were mostly DIY (do-it-yourself). I'm not really into travel packages because I am a very spontaneous person. With DIY travels I had, I was able to enjoy my time and I got to immerse myself in the culture and lifestyle of the people living in those places I visited. I never had any travel experiences that I didn't enjoy. Different places have different things to offer.
Out of all the places you've been to in the Philippines, what's your most favorite and why?
This is tough! My favorite can be each one of them. However, my experience in Badian, Cebu  is one travel experience that I will never forget. Canyoneering in Badian is still the best travel activity I ever had! I was able to experience adrenaline rush by jumping off different heights of waterfalls and swimming in turquoise fresh water. Coming close to that is my White Water Rafting experience in Cagayan De Oro.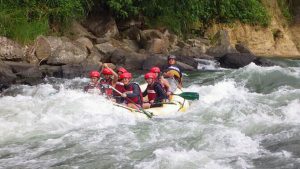 What type of travel holidays would you prefer? Adventure, relaxation, etc? Alone or with companion or companions? And why?
A combination of adventure and relaxation would be great! After all the exhausting activities in an adventure-filled day of travel, a sumptuous food, deep yellow lights, ear candy music and a hot bath before jumping in a comfy bed would be the best reward.
I prefer traveling alone or with a small group. Whenever I travel I, literally would like to try anything; food, place, means of transportation, rides, long walks, get lost etc. I have the mindset that I might not be able to go back to that place again that's why I need to make my time worthwhile. Traveling in a large group or with a tour package might hamper me from exploring the place more. Some people might find this weird, but I find it exciting getting lost in doing long strolls in a place I've never been to before!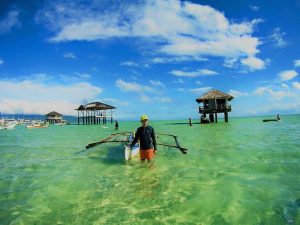 What would be your advice to newbies who have limited budget yet still wish to travel?
This might sound cliché, but this is so true, 'You don't have to be rich to travel to your dream destinations'. You don't need to have all the money in the world, you just need to have great opportunities.
I only started traveling when my grade school classmates and I had a small reunion in 2014. Since then we haven't stopped traveling. A groupchat we created in FB messenger keeps me updated with airlines' seat sales and beautiful spots to visit. These 4-5 friends I have in that groupchat gave me those great opportunities to travel. I know I won't be able to start travelling and to ignite this passion if they weren't there. They even support me whenever I would plan solitary travels.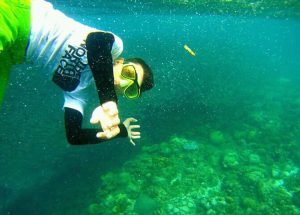 If you are really aiming to travel to your dream place, you have to sacrifice and persevere. Work hard and save up. If budget is your problem, look for seat sales. Also, if you're a newbie, joining tour packages can be fun and inexpensive.
What are the DOs and DON'Ts in traveling for you?
Always be respectful to everything and everyone you meet. Respect nature, somebody else's time and solitude, culture and laws.
Never ever disrespect and don't ever think that you are above anyone. You are a traveler, don't act like a tourist. You came there to explore and immerse, you didn't go there to be served.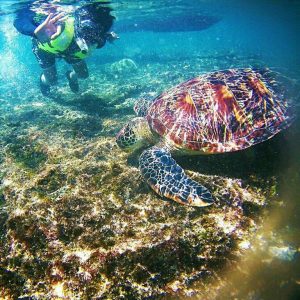 What's the best thing you experience in your travels? Any lessons or stories you wish to share with us?
Traveling taught me patience and gratitude. Patience because traveling means you have to wait in long lines of people for your turn, stay in a vehicle for several hours and walk the longest and roughest paths to get to the best view. Gratitude because I think I have seen some worse conditions of human and nature in my years of traveling.
I have seen little kids walking for hours barefooted going to school. I witnessed how at an early age and at a very old age people have to work just to make both ends meet. I have seen mountains being destroyed just to get the minerals underneath. Also, there are places where animals are well taken care of and there are some that are not.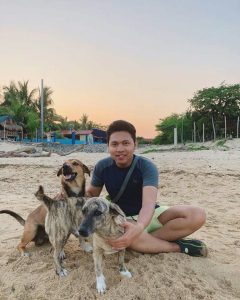 These experiences somehow has built a character in me and I owe it all to God for giving me the opportunities to travel.