Coron, Palawan is simply stunning. It is one of the most beautiful places in the world!
There are many reasons why you should visit Coron. And here are some of them.
Its Kayangan Lake and Cove will surely mesmerize you.
Kayangan Lake is the most photographed place in Coron because of its breathtaking appeal to local and foreign travellers. You can swim and dive in its clear waters and completely enjoy the moment of being there.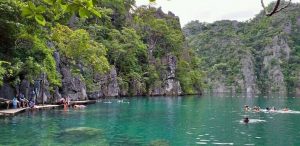 The Twin Lagoons is a place to look forward to when you visit Coron.
Your visit to Coron won't be complete if you have not visited the Twin Lagoons. You have to experience it to understand why!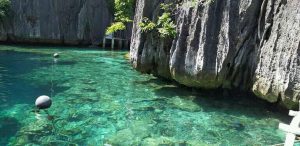 Mt. Tapyas will provide you with a panoramic, relaxing view of Coron's beautiful surroundings.
It's not really mountain climbing. You'll be climbing the stairs of about 700 steps! But it will be worth the climb! There are benches after making some steps if you need to rest and enjoy the view. There are also vendors who sell ice candies if you want to stop for a while before continuing the climb.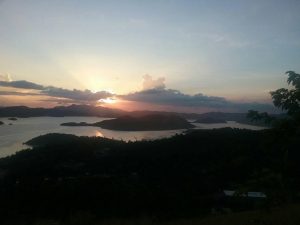 Island hopping is best to do when you're in Coron.
Each of Coron's beautiful islands will help you unwind or de-stress as you stroll on the white sands, swim joyfully, or just sit and stare on the beach as it seems to stretch endlessly. Black Island is one of the most enchanting beaches to see. And what's in its name when it has white sands? Well, you'd better be there and ask the locals why.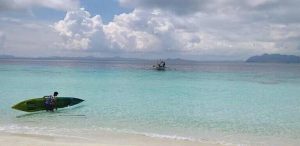 The Calauit Safari will give you a touch of Africa.
It's easy to visit the Calauit Safari when you join a package tour. Aside from meeting new people, local and foreign, you'll also have the comfort of riding and sightseeing with a tour guide! Then you'll be orientated briefly before being allowed to explore the safari.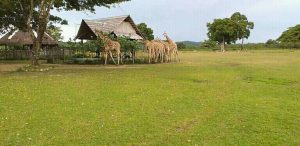 You'll have a great time looking at the giraffes, zebras, Calamian deer, turtles, and so much more! And while you're there, please do a little bit of outreach work. They have a donation box for animal feeds. You'll leave happier if won't just enjoy seeing the animals there, but if you'll also help the Zafari in your own little way.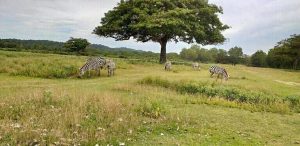 Coron has so much more to offer but that's for you to find out!
An exciting journey awaits you when you explore ship wrecks, mangrove forest parks, dine on a floating restaurant and enjoy watching fireflies, hike, go kayaking and snorkeling, and so much more. That's the beauty of Coron. There are so many places to visit which offer different kinds of enjoyment. Yet all showcases the pure and majestic beauty of Mother Nature.
And aside from its wondrous places, why is it best to visit Coron?
You'll fall in love not only with the extraordinary appeal of Coron's awesome places, but also with its hardworking and respectful people.
They are friendly, approachable and helpful too! You won't get scared if you get lost in Coron. You'll find helping hands and eager faces for you to find your destination.
So what are you waiting for? Save now and fulfill that travel goal you've been dreaming of. And make sure it's Coron you'll see first. 
You won't regret it if you do. Because you'll definitely have happy and wonderful memories you'll love to remember all the rest of your life.