You, DOST qualifiers, have a pretty exciting journey should you decide to study at the Philippine Normal University (PNU). The perks of being DOST scholars at PNU are plenty!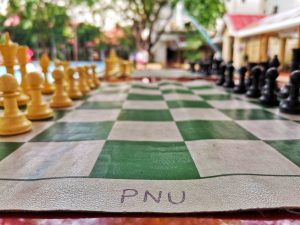 The good news is that DOST qualifiers may be given special schedules of the PNU Admission Test (PNUAT).
For so many years, DOST qualifiers were exempted from taking the PNUAT. But since a new law has been passed so that students may have free tuition fees in state universities, you, DOST qualifiers, will have to undergo PNUAT. But no worries! You will be given special schedules of the test once you decide to study here.
You will also benefit from the admission test.
Who knows, you just might pass the exam with flying colors and be one of the top 20 scholars of the university! You'll be getting financial privileges through its Entrance Scholarship.
All you need to do is submit these pre-admission requirements first to the PNU-DOST Office:
These documents will be forwarded to the Admissions Office:
Senior High School Card – no grade lower than 80% in all subjects  – 1 original and 1 photocopy
Certificate of Good Moral Character from High School Principal – 1 original and 1 photocopy
Birth Certificate from the Philippine Statistics Authority (PSA)
X-Ray (Chest) film (with result)
Drug Test (with result)
Other important documents to be submitted (even on a later date) are as follows:
Diploma or SHS Certification/Graduation (2 photocopies)
4 copies "1×1" (colored) picture
Endorsement letter from DOST-SEI – 1 original and 1 photocopy
Form 137– original and photocopy  (The name of the principal or head of institution should be given to PNU-DOST Office for us to request its release).
The PNU-DOST Office staff will submit all scholars' requirements to the Admission's Office.
All requirements of DOST qualifiers will first be collated then submitted by the PNU-DOST staff to the Admission's Office. This will be done during the first term of the school year.  Take note that DOST qualifiers should submit the requirements to the PNU-DOST Office, not to the Admisson's Office.
As DOST qualifiers, you automatically become members of the PNU-DOST Scholars' Association.
Its officers and older members will assist you from your enrolment to your academic concerns. Then once admitted to your field of specialization, you will automatically become members of the organizations in Mathematics, Physics, Biology and Chemistry. And we have two new additional courses! Just continue reading and you'll find out about these.
The university also allotted a Learning Resource Center (LRC) for DOST qualifiers.
This exclusive room for DOST undergraduate and graduate recipients is an ideal place to study, do research, conduct meetings and group reviews. The room also has two computer units  and many tables to help  you with your research work.
The scholars are likewise free to visit the PNU-DOST Office for consultation meetings.
It aims to provide you with guidance and support if  you have personal problems. These confidential talks will help you cope with what you're going through to help you maintain your scholarship.
Good news. Effective Academic Year 2020-2021, there are six courses to choose from that are accredited by DOST-SEI.
These are: 
Bachelor in Mathematics Education (BME) with Certificates in Teaching Junior Secondary/Senior Secondary Education
Bachelor in Science Education with Specialization in Biology with Certificates in Teaching Junior Secondary/Senior Secondary Education
Bachelor in Science Education with Specialization in Chemistry with Certificates in Teaching Junior Secondary/Senior Secondary Education
Bachelor in Science Education with Specialization in Physics with Certificates in Teaching Junior Secondary/Senior Secondary Education
Bachelor in Library and Information Science (BLIS)
Bachelor in Technology and Livelihood Education with Specialization in Information and Communication Technology (BTLE-ICT)
The university has an environment that is truly conducive to learning.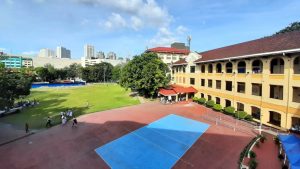 There is a wide grassland where students can sit on for review and peer group sessions. The famous UTMT is also an area of relaxation and is a well-loved place for the students. UTMT stands for "under the mango tree" which has been there for years and years! The campus also has a chapel, library, seats near pathwalks, food stalls and canteen or cafeteria. What's more, renovations are ongoing to provide better facilities. And the new comfort rooms are pretty awesome!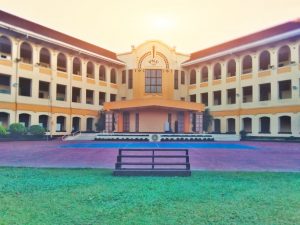 PNU observes a trimester scheme.
The current school year started in June and ends in March or during the first week of April. But the calendar year may be moved to August for SY 2020-2021. For sure, you will be updated about it!
The curricular programs are designed to equip students with extensive training and knowledge on education and their fields of specialization.
So if wish to obtain the best learning on education, PNU is the school for you!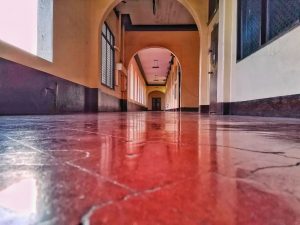 With its nice location, everything is easily accessible. It is near the city hall, national museum, hospitals and malls. It is also near affordable boarding houses and rooms for rent, parks,  computer shops, photocopier and printing services, and eateries. You will surely enjoy your financial privileges from your DOST scholarships because you will spend less if you study at PNU.
The university also has organizations and linkages that will give you sense of belongingness.
And you are safe from organizations which can have a bad influence on you.
Choosing PNU as your school will give you the satisfaction and fulfillment as future educators and leaders of the country.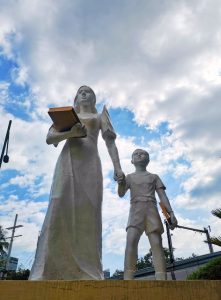 So if you want to enroll in courses which will give you the best training in education, you'd better study here. Remember, "behind a great person is a great teacher." And behind a great teacher is a great university.